The most affordable and convenient wireless kitchen lighting.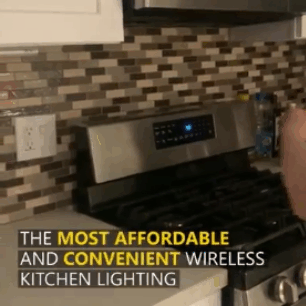 Light up any room you walk into with the under cabinet light.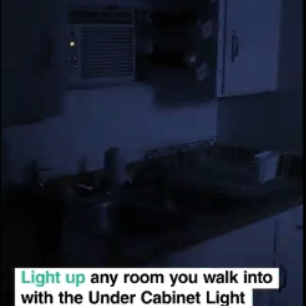 Excellent Motion Sensor Under Cabinet Lights For Kitchen
Designed with passive infrared technology (PIR), it detects human motion and auto-on in the dark. The sensing range can be reached 9.8ft and sensing angle is 120°. The light will be turned on at night when person move into the detection range, 20s-25s automatically turn off after person leaves the detection range.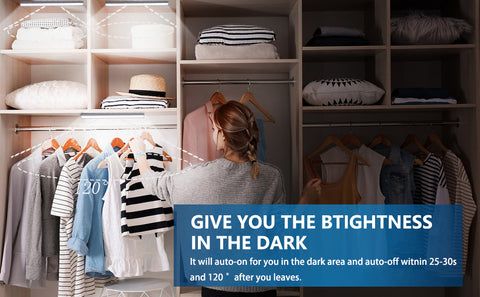 3 CYCLE MODES:
Mode 1 (Always-on Mode): Single press the button for 1s, In this mode, the light is the always-on mode.
Mode 2 (Night Sensor Mode): Single press the button again and then the light flash. In this mode, the light will turn on while detecting movement in dark enough condition.
Mode 3 (Stepless dimming-Mode): Long press the original button for 3-5 seconds to dimming. If the original light is bright, it will become dark, and if it is dark, it will turn to brighter.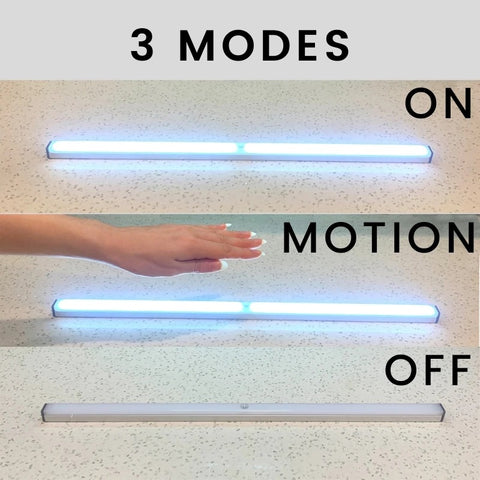 When the dog come into the stairs at night, the stairs light automatically turn on.
When the you go into the bedroom at night, the closet lights automatically turn on
When you leave the kitchen at night, the kitchen lights automatically turn off
When you go into the closet at night, the motion light automatically turn on
Closet lights motion sensored led closet light kitchen lights under cabinet
Under cabinet lights rechargeable, Under cabinet lights motion sensor light indoor
Magnetic Design Is Easy To install & Remove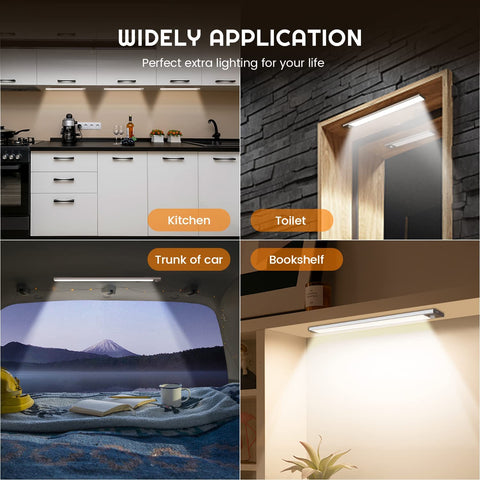 Easily charged via the USB cable. After fully charged, the wireless under cabinet lights can last for about 8-10 hours when you make it (always-on) mode, and more than 2 weeks under motion sensor mode(activate 3-5 times a day).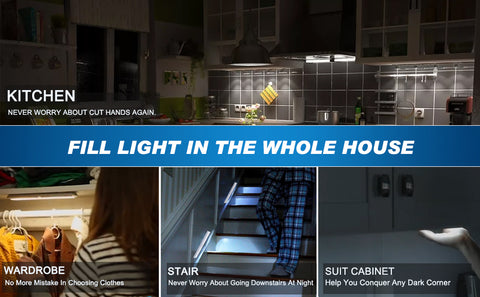 Notes:
Light won't auto-on on the motion mode when it is bright enough.
If you need it auto-on in the day time, pls turn to the always-on mode.
Pls put the sensor ball in position just face to the direction you walk toward to, so that it can fully detect the motion.
The patch and the magnet behind of cabinet light need to be aligned, so they can be hold firmly.